Let's Make Your First Sale and View Past Receipts
SalesPlay POS App
---
1. Simply tap on the product name / product image to add the product to cart.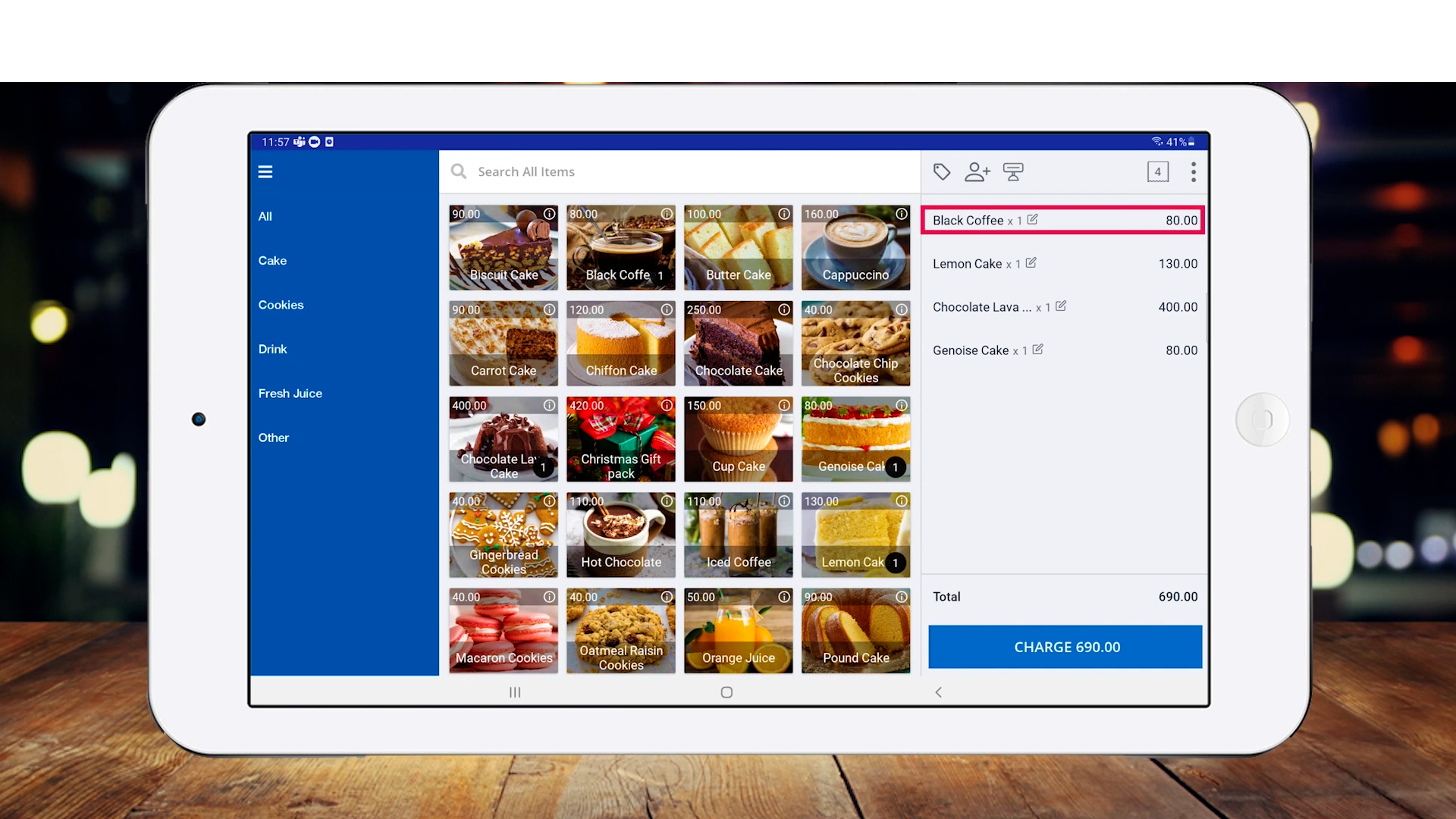 You can click the information icon on the top right corner of the product to quickly view information of the product.
If you want to change the appearance of the product list go to : POS App > Settings> Software customization >Home screen layout and select 'Grid' or 'List'.
After selecting all the products, in case if you want to edit / remove a product, simply tap on the product name in the cart (as shown in a red box in this image)
---
2. Edit product details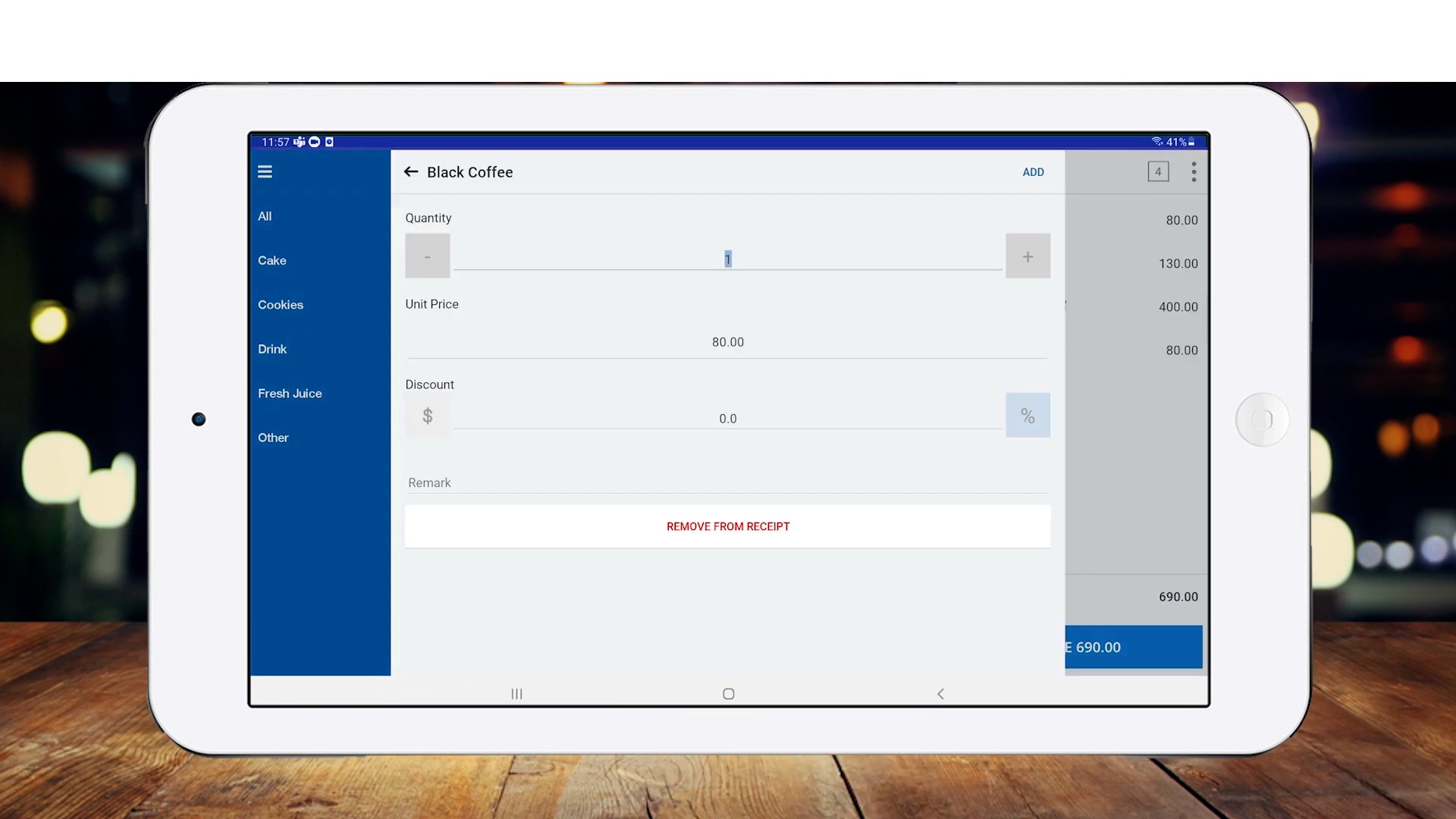 Now you can,

change the quantity of the product ,
Add a discount or
remove the product from cart.
---
---
4. Process payments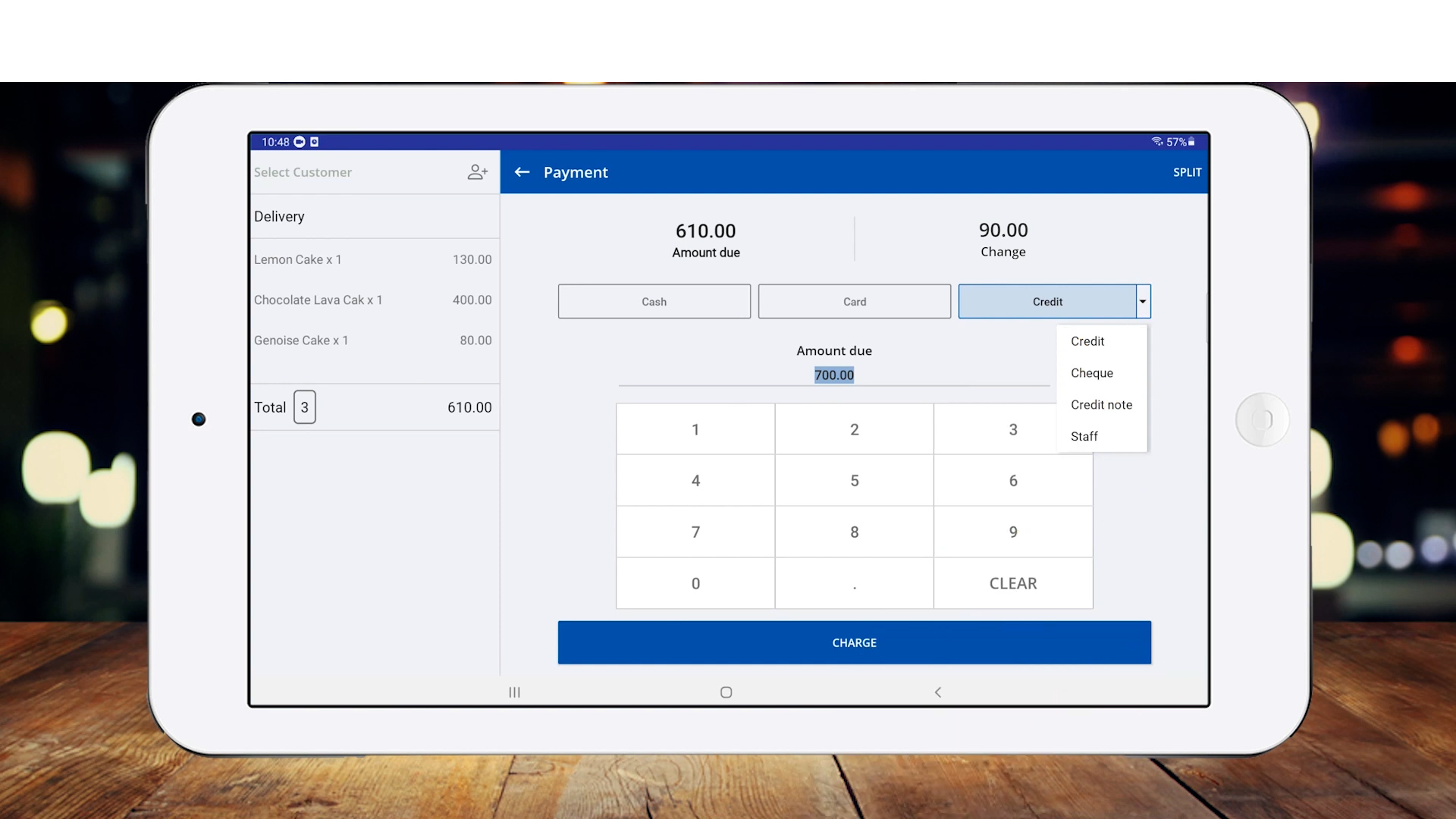 On the final stage of the sale transaction, there are three main types of payments you can choose to accept from customers.

Cash : When accepting cash, you need to enter the amount you receive in the given space for 'Amount due' manually. Then the change, total amount will display in the screen as shown in this image.
Card : For card transactions, you can seperately use a card processing system with SalesPlay POS. When you accept card payments, simply enter the amount due manually at the credit card terminal and process the payment. Then, to record the card transacton to SalesPlay POS, select 'Card' option and click 'CHARGE'.
Other payment types: Credit, cheque, Credit note, Loyalty points etc. For more info: How to Create & Use Different Type of Payment Methods
---
5. To view past receipts go to SalesPlay Back Office Main Menu > 'Dashboard' > 'Receipts'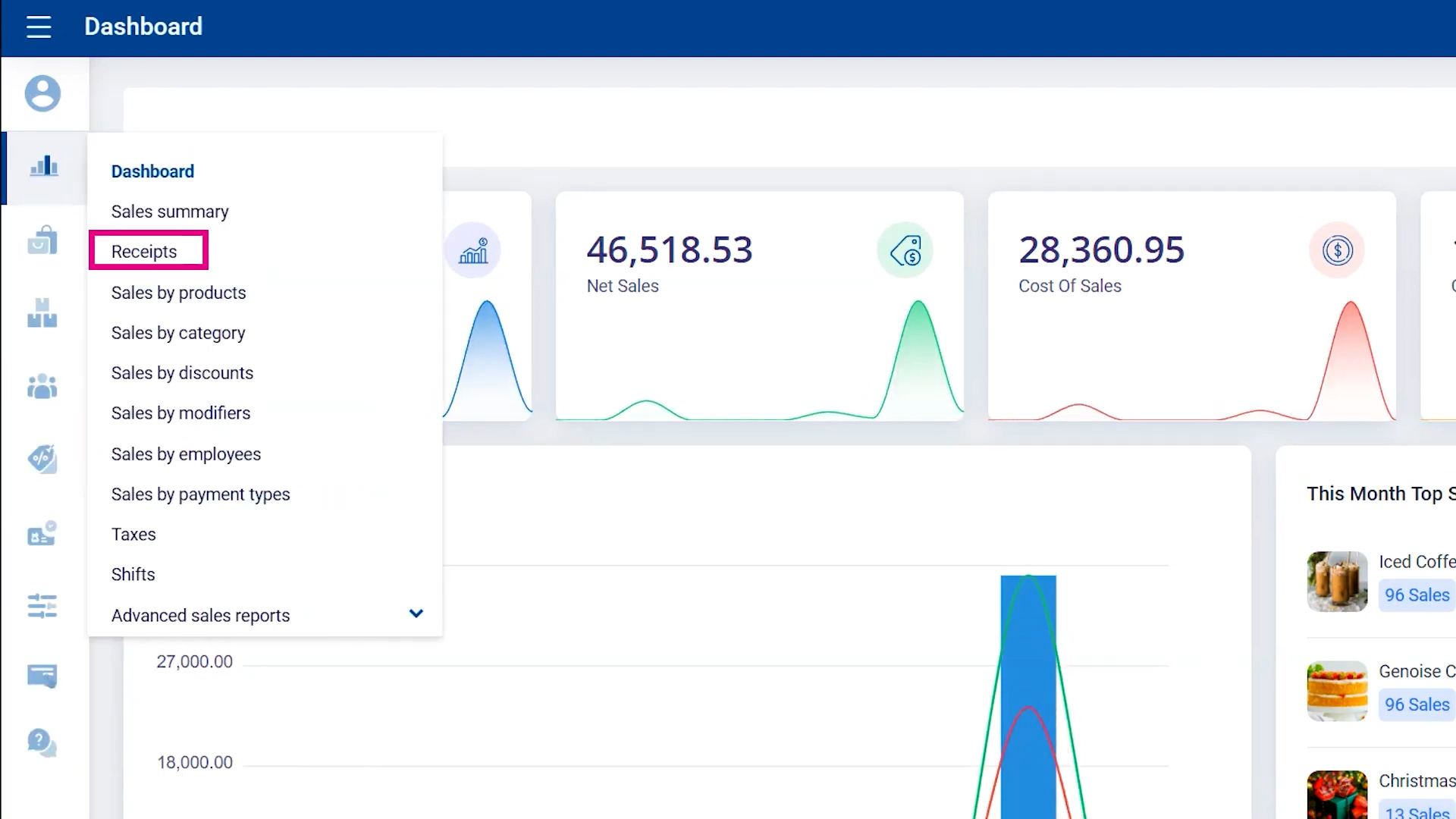 You can easily view the receipts at the end of the day and filter them by date, week, month or by a specific range of dates which you can select.
---
6. View, print or delete receipts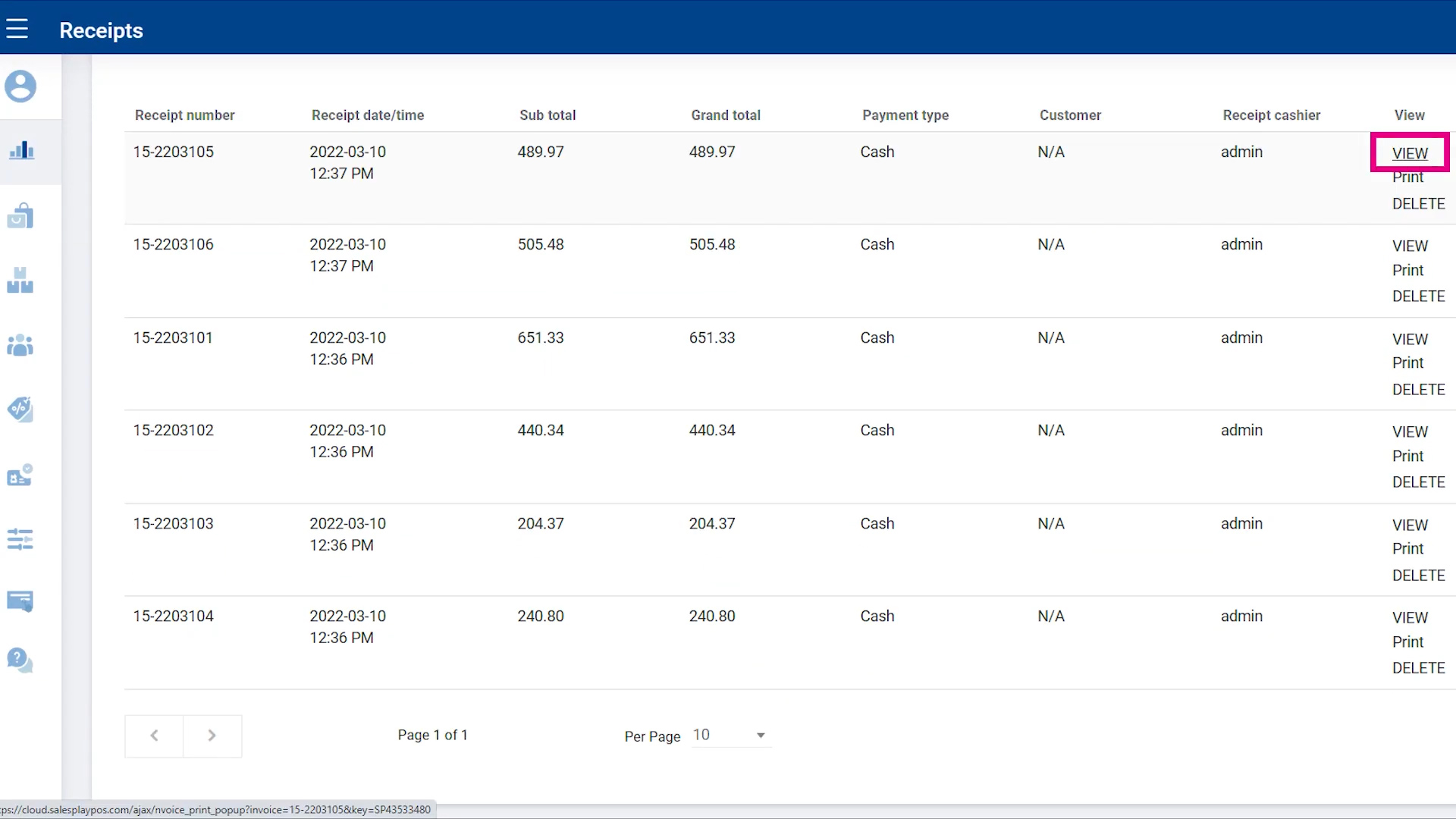 Click 'View' to view the receipt you issued.
You also can print, delete the receipts or export and save the receipts as a pdf or csv file to your device for future reference.
---
---
Related articles