How to Setup Kitchen Display
SalesPlay Back Office
---
Key Points to Remember
Please note that both the KOT display and the POS device must be connected to the same network in order to operate properly.
---
1. Install & Open SalesPlay KOT/BOT Display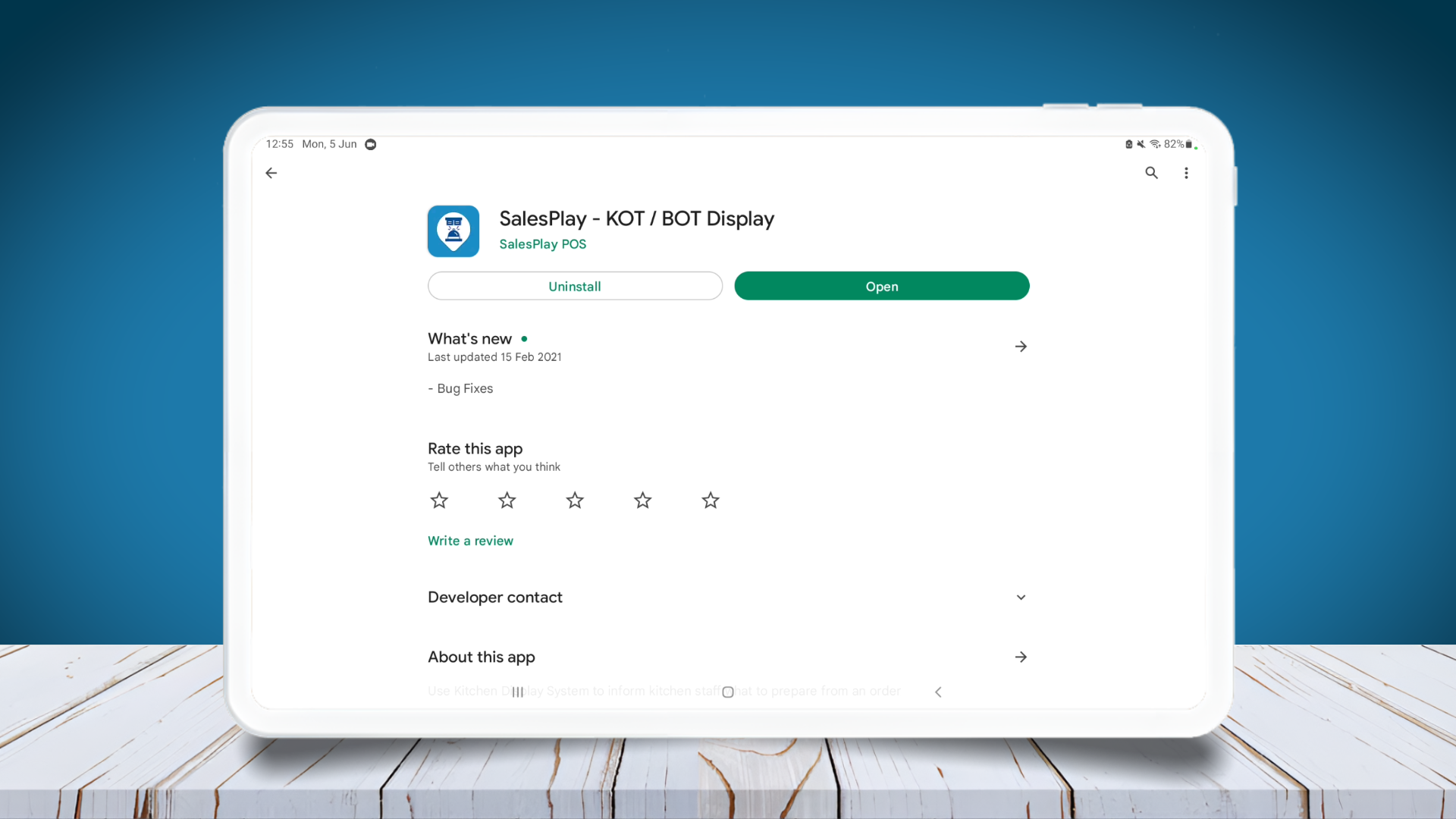 Install SalesPlay KOT/BOT display to your device from Google Play Store.
---
2. Note down the IP address of the device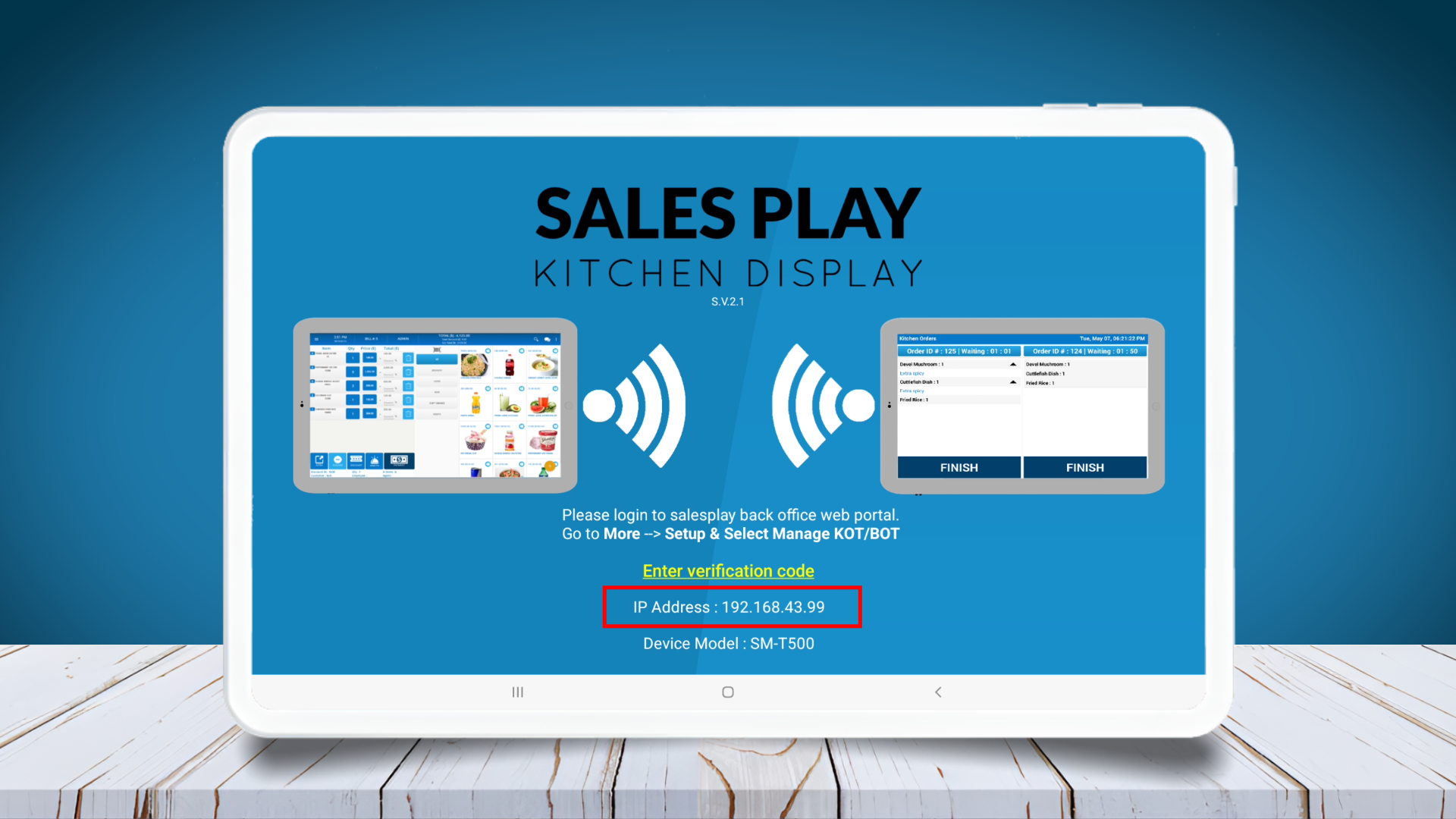 Please make a note of the IP address of the device as it will be required later.
---
3. Enable Addon Apps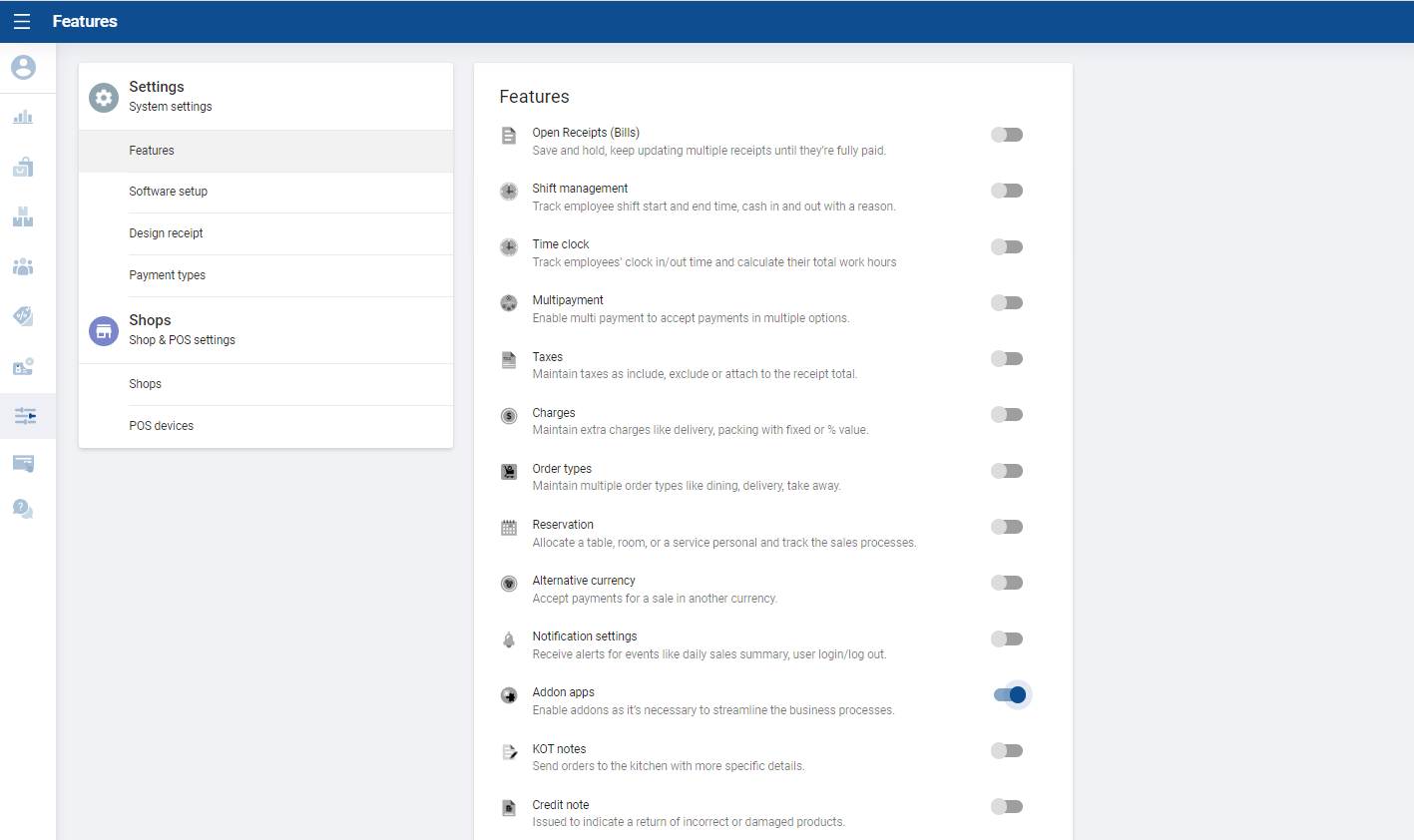 Go to SalesPlay Back Office > Main Menu > Settings
Enable 'Addon apps'
Click 'Save'.
Once you enable "Addon apps," it will appear as a subcategory under "Features" in the settings.
---
4. Register Your Device in Back Office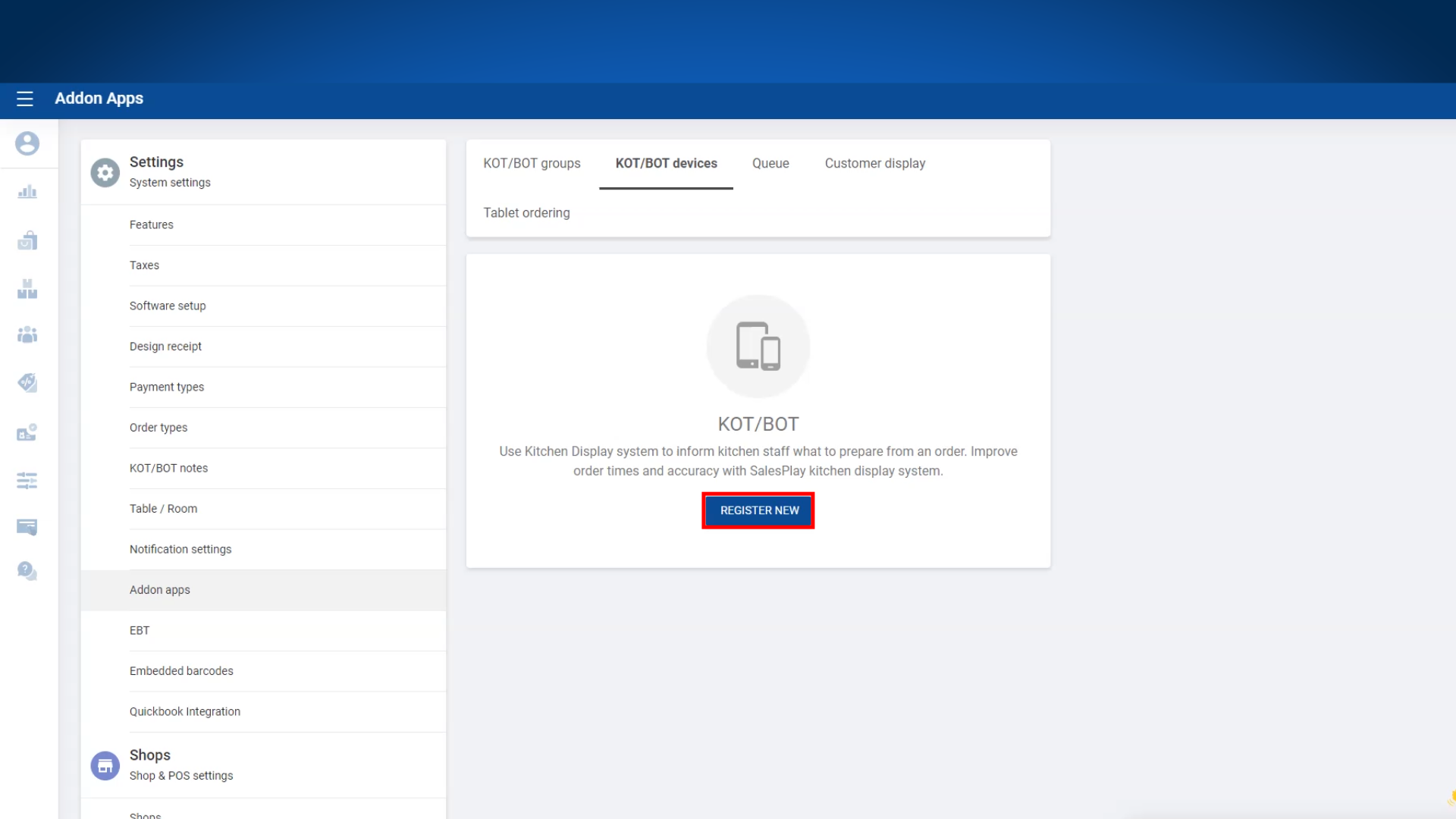 Go to Features > Addon apps > KOT/BOT devices.
Click 'REGISTER NEW'.
---
---
6. Get the Verification Code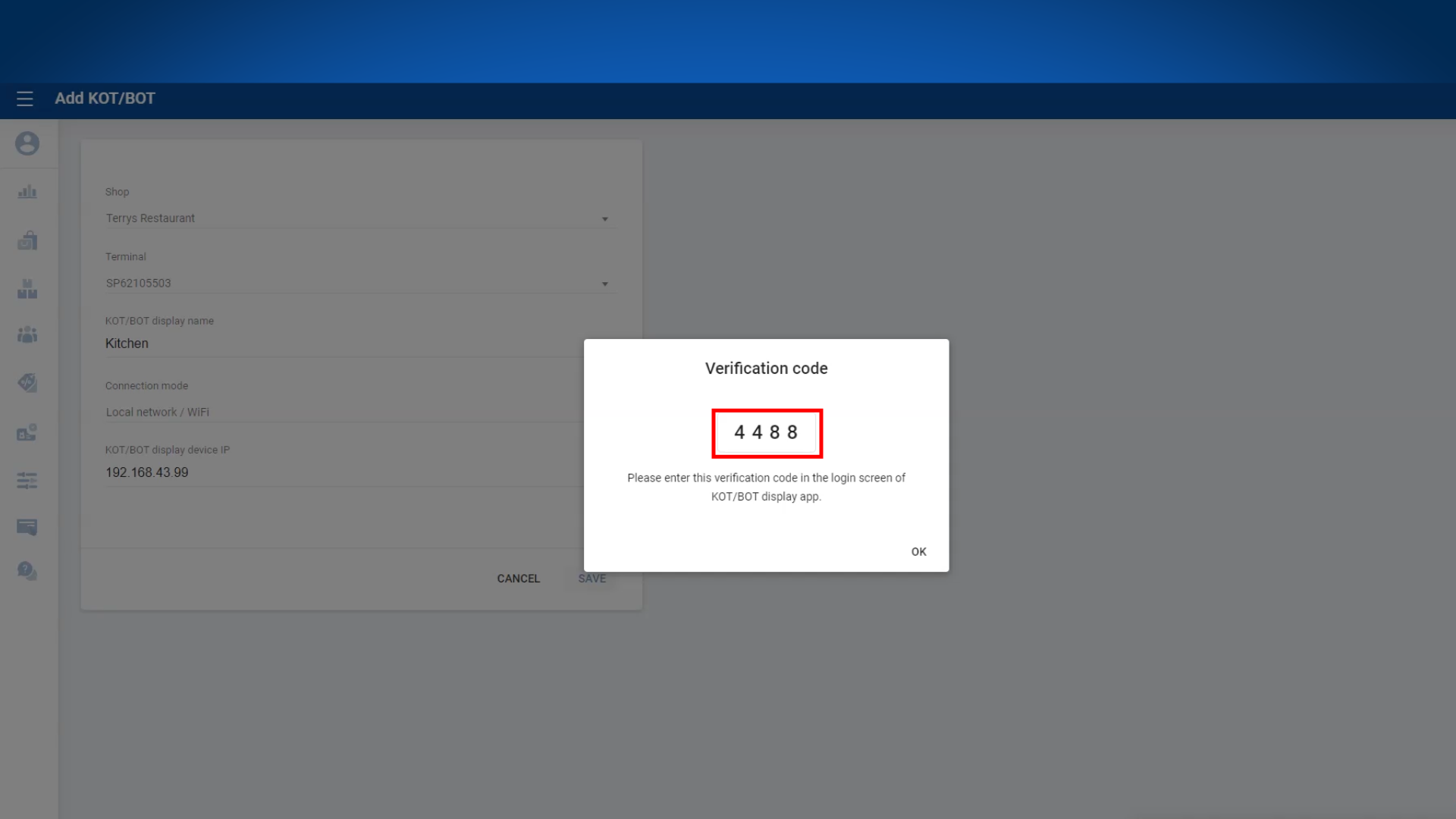 After you provided and saved the required details, you will a verification code.
Note it down.
---
---
---
---